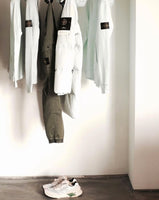 Stone Island
A culture of research, experimentation, function and use are the matrices that have always defined Stone Island: the sportswear brand established in 1982 in Ravarino, in the Modena area, by the genius that is Massimo Osti, Art Director and Bolognese intellectual.
Within just one year Carlo Rivetti came onto the scene. Having bought, with the GFT, 50% of Osti's company in 1983, he took over the whole of the company in 1993, with his sister Cristina, promising the continuity that over the years had reinforced the DNA of the brand.
Destined to become a symbol of extreme research in fibres and textiles, applied to an innovative design, it is known as the brand that's redefined the common understanding of sportswear. Having immediately become a cult phenomenon, still today it maintains its position as a contemporary point of reference for younger generations.
Stone Island's strength lies in its unique capacity to work on the finished garment, via continuous experimentation with dyes and treatments created in the Sportswear Company's colour laboratory. A department capable of combining advanced technology, experience and human capacity, that over the years has developed more than 60,000 different dye recipes.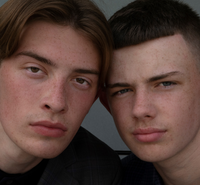 Paul Smith
SS023
Introducing new campaign: a cinematic campaign to match a cinematic collection defined by a mood of optimism, nostalgia and just a little bit of fun.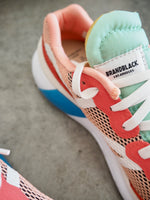 BRANDBLACK
David Raysse, founder of the brand, is a 100% creative profile thanks to the influence of his family.His father, Gilles Raysse, is one of the founding members of the KENZO fashion house, his mother Carole La Brie was the first African American model to appear on the cover of Vogue magazine, and his uncle is renowned French artist Martial Raysse.David trained at the Pratt Institute (NY).His first job in college was at FILA, where he designed the iconic Grant Hill II and "Stackhouse" basketball shoes.Months later he became the youngest director of Adidas.Having grown up in this environment and thanks to his training in design, it was natural for David to combine his love of design and fashion to create BRANDBLACK.
Billy Dill, co-founder of BRANDBLACK, joined the brand soon after and redefined it to give it a greater focus on fashion and innovation.His varied experience allows him to take a very broad view.From concept, through retail, marketing or product development.Having worked for global brands such as NIKE and AGNÈS B.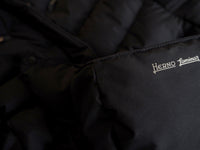 Herno Laminar
Traditional fabrics with a technological character create the new Herno Laminar Man Collection that combine history and innovation, defining a taste that is born and developed from the key concept of sartorial engineering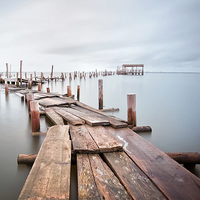 Comporta Perfumes
Pedro Dias is a lawyer who specialises in Internet law and copyrights. He loves to appreciate the fragrance perfumes. So, many years ago he started to collect them and study perfumery. And then he launched a blog where he reviews niche perfumes. He has also developed a concept around giving masterclasses to share with others his passion for scents and perfumes.
Comporta Perfumes is the perfume line dreamed up and designed by Pedro Dias representing stories, experiences and memories from around Comporta, those amazing natural, white sand, infinite beaches, with that Atlantic sea breeze, bordered by vast green rice fields. Comporta Perfumes are an olfactory journey of summer love affairs on ethereal summer nights, salt water kisses, spicy aromas in the air, long walks on autumn humid pine and juniper tree trails or a bite on the dunes on a fresh dewy crowberry.
There is no rush around here but there is a lot of life, where many people consider it to be the ultimate getaway! We have so many stories here. Some stories are breathtaking, others so marvelously common that we just wish to repeat them over and over again.
Comporta Perfumes tell stories. Or are they a part of yours?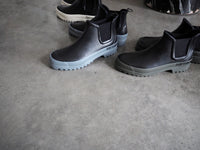 Stutterheim
Melancholy, when embraced rather than feared, can be a powerful catalyst for creativity. With this maxim in mind, here begins the story of Stutterheim.
On the small island of Arholma in the Stockholm archipelago, Stutterheim founder Alexander Stutterheim discovered his grandfather's old raincoat in a barn, shortly after he passed away. This classic fisherman's raincoat, heavy, durable and timeless, provided the inspiration for the first Stutterheim raincoat, the Arholma, and continues to inform the modern interpretations we produce today.